Taylor Ultra Car Wash
Open 7 Days a Week – 24 Hours a Day
NEWLY RENOVATED!
This slideshow requires JavaScript.
---
Featuring..
6 Self Serve Bays using Blue Coral High Pressure Soap

Blue Coral Foamy Soap Brush – 100% Hog Hair Brush for a Gentle Wash!

Blue Coral Clear Coat Protectant with Autofoam Wax


Rain-X Complete Surface Protectant

Simoniz Pre-Soak Rinse

Spot Free Rinse

In-Bay Air Shammie High Speed Dry System   

Westley's Tire and Engine Cleaner

10 J.E. Adams Super Vacuums

Full Line Vending with Air Fresheners, Towels, Glass Cleaner,
Armor All – Over 25 items to choose from!
2 Bill Changers


Clean and Well-Lit

Large, Paved Detailing Area

NOW ACCEPTED IN ALL BAYS AND AT ALL VACUUM STANDS!
---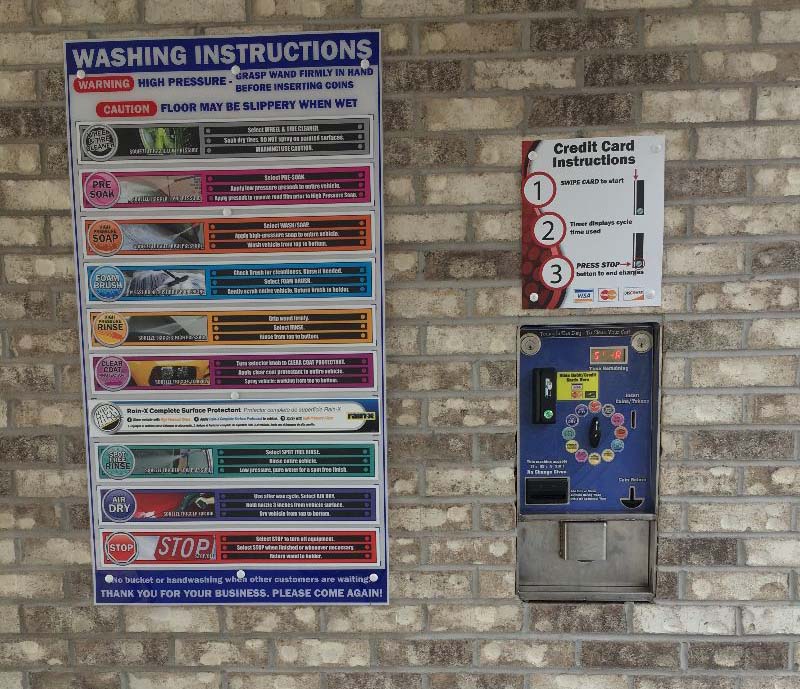 Coin car washing is a much more efficient use of water than other types of car washing, especially driveway car washing. That would consume up to 75 gallons of water, compared to the traditional 4 minute self-serve cycle at 15 gallons. High pressure spray of self-serve car washing is safer on car finishes, when used properly, in comparison to friction washing.